'I Am Proud of the Taliban'
Umm-e-Hassan dismisses Malala's shooting by saying, "we think this was all a drama to malign Islam." Some of the teachers watching nod in approval.
She adds, "Such conspiracies never work, they just make us stronger."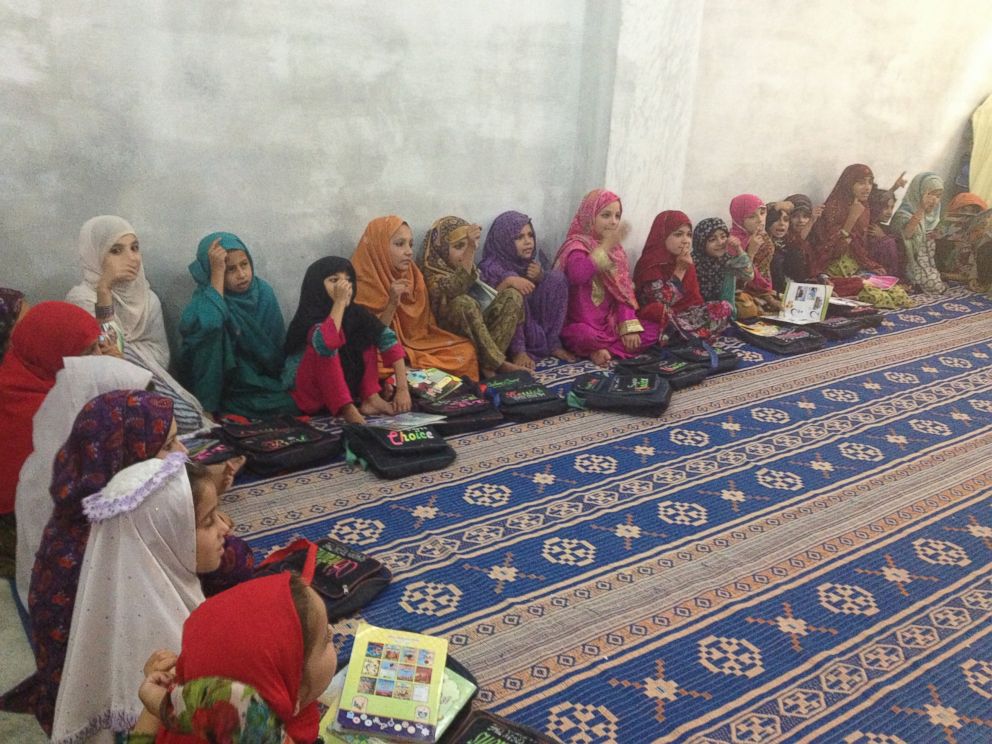 Umm-e-Hassan insists she has no direct contact with the Taliban, but she takes time to praise them. "The Taliban are doing the right thing, none of their demands are wrong."
"I am proud of the Taliban," she said, because "they have brought America and its allies to their knees."
To her, Malala is co-conspirator with America against Islam.
RELATED: Malala Yousafzai Felt Fear All the Time but Pursued Learning
Chand Bibi: A School With No Roof
Less than ten miles from Jamia Hafsa is an even more decrepit and underfunded school -- the only school in a slum with hundreds of children.
The school has no roof, a few books, dozens of students and one teacher named Chand Bibi. Like Umm-e-Hassan, Chand Bibi is dressed in a black robe that cover her from head to toe. Only her eyes are visible.
But for Chand Bibi, Malala is a hero, a symbol of hope for women in a culture that wants to oppress them.
"Malala Yousafzai is a shining light for education, and I especially give credit to her parents who educated her," she said.
"The men in our culture, they don't want young girls to be educated," she added. "Maybe men are worried that women will stand side by side with them and raise their voices and ask for their rights."
RELATED: Malala Yousafzai: 'I Wanted to Live My Life As I Want'
Chand Bibi comes from the same part of Pakistan as Malala Yousafzai, the Swat Valley. Like Malala, she too fought for education, attending school and taking exams in secret so that her family could not stop her. Now she has devoted her life to children who would otherwise have no access to even the sort of bare bones classroom she can offer.
Chand Bibi refutes the notion that Malala's story was all a "drama." She said many people have similar allegations against her, but those are all untrue as well.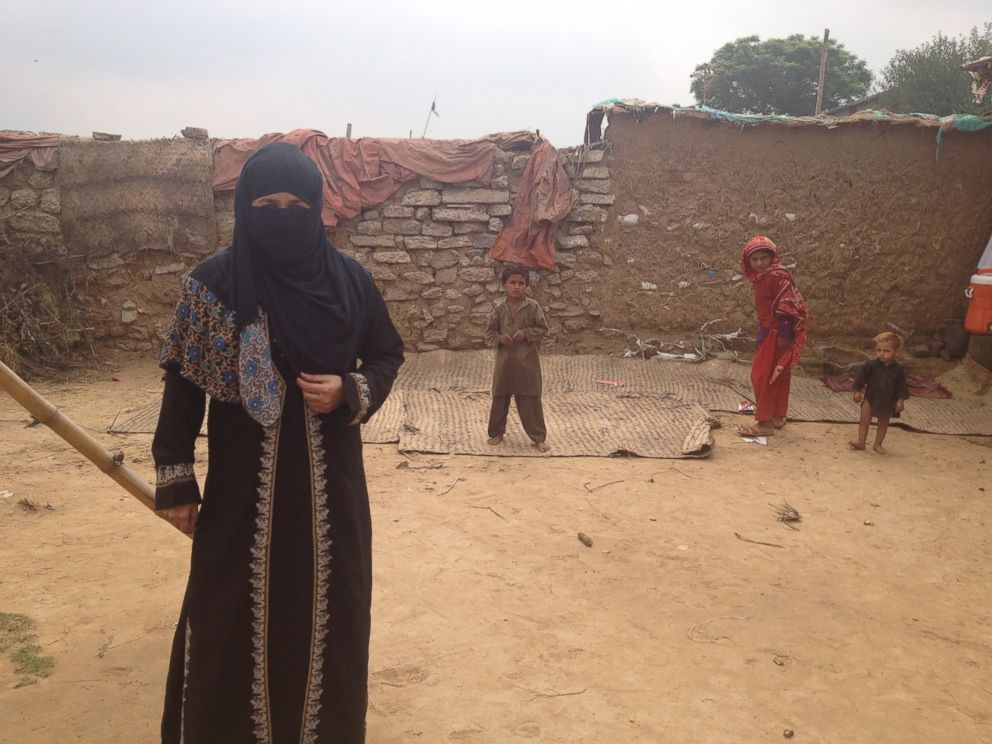 A Passion for Education
She said she wears her veil because it's just something she has done since she was a child.
"If you have a passion for education you can be educated whether behind a veil or not," she said.
She refused to discuss the Taliban, implying that she fears for her safety, but insisted, "education is possible in all sorts of circumstances"
But Chand Bibi's is a behemoth task. The children in her school are mostly refugees from neighboring Afghanistan and Pakistan's tribal territories, both areas that have been in a state of war for decades. Their parents abandon the villages they call home, preferring urban slums instead where they can eke out a meager living in the shadows of Pakistan's cities. Chand Bibi's children live a stark reality of limited resources, rampant corruption and war.
But Chand Bibi is determined. She has plans to build a small room with a roof where the children can enjoy some shelter from the rain. She said she hopes she will be able to hire a more skilled teacher who can better help the children. She thinks even the little difference she makes in children's lives is worth something.
The Fight for Pakistan's Soul
Here in Pakistan these two very different schools help fill the void provided by Pakistan's nearly non-existent public school system. The schools and their two strong women leaders, Umm-e-Hassan and Chand Bibi, are rivals as they each try to win the souls of the millions of Pakistani school-aged children.
Their dichotomy is oddly appropriate in a country that is after all the birthplace and home of both Malala Yousafzai and the Taliban.